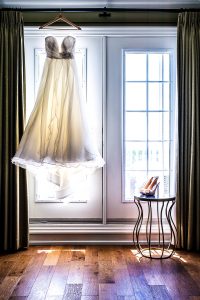 Choosing the right wedding gown is among the most important parts of the wedding planning process. No item is more emblematic of marriage than the gown, and the choice is a vital part of the wedding tradition. Prospective brides spend a ton of time searching for the right dress, and can even spend a pretty penny purchasing and altering it to get their look just right for their most important day.
Affordable, Eco-Friendly Dry Cleaning for Wedding Dresses
But the obligations don't just end with buying the right dress. Preparations for the wedding ceremony mean making sure the gown is pressed and clean, ready to shine as the bride walks down the aisle. Not only should the bride appear perfect in the exchange of vows, but needs to look their very best for their photos.
After the wedding, the gown serves as an important memento of the momentous occasion. Many couples keep the gown forever as a testament of their love and as an important item to show their children or their grandchildren.
Regardless of the reason, your wedding gown should be well cared for. That means keeping it clean and preserving it for the future. At Clockwork Cleaners, we have you covered. Our friendly staff takes their role very seriously and will provide the very best in dry cleaning and preservation services.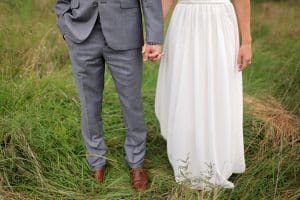 The wedding gown is a symbol of love and commitment. At Clockwork Cleaners, we love serving our customers and are committed to helping them look their best and preserving their gown for years to come.
Wedding Dress Pricing
$95 press only
$100 clean & press
$115 clean, press, & box