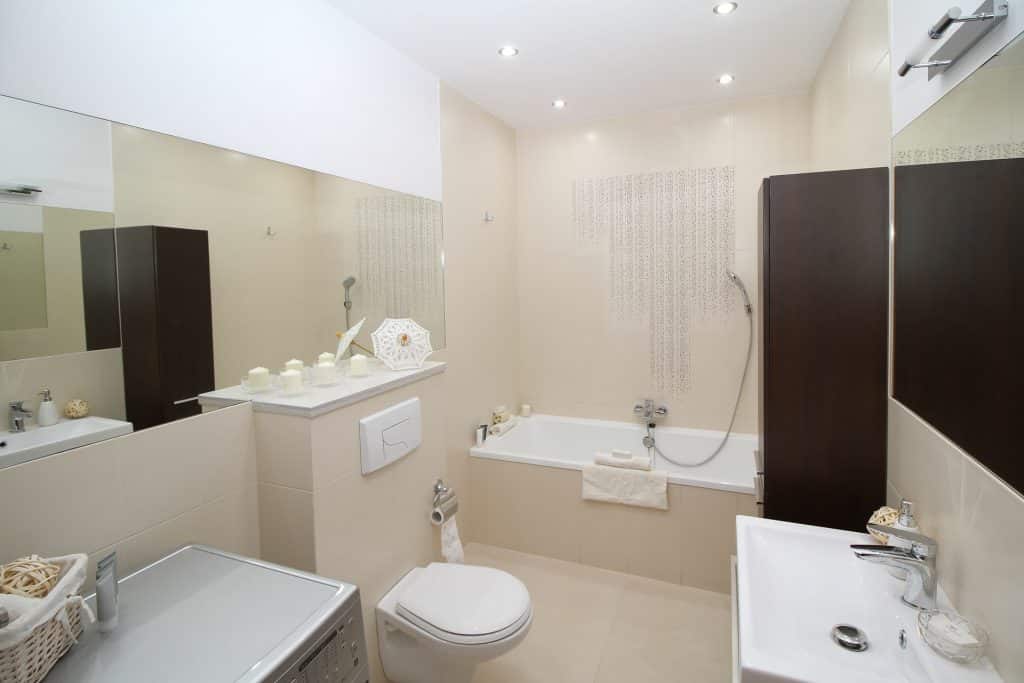 Clockwork Cleaners is all about keeping things looking pristine and that can extend to the homes of our valued customers. We'd like to cover some ways that you can prepare for spring cleaning season. As you witness those super blooms out there, you might want to make sure that the inside of your home reflects the same pristine beauty. Here are some pointers for you to make sure that your living space is as clean as the garments you bring to Clockwork Cleaners.
Stay on top of weekly cleanings.
The best way to avoid a huge undertaking when you finally decide to do the deep cleaning that you've been putting off for months is to stay on top of a weekly schedule. Just pick a room or an area a day and spend 15 minutes to a half hour cleaning that space. If you only have free weekends, maybe spend 45 minutes both Saturdays and Sundays. A little effort goes a long way. That way, when everybody else is complaining about their sizable spring cleaning projects, yours is only some routine maintenance. Our fluff and fold service is perfect for our busy clients who don't have time to worry about laundry! Bring in your armful of garments and we clean, fold or hang your garments as desired!
Get rid of paper towels.
Use microfiber cloths instead. They go a long way before needing to be replaced and are far better at picking up messes. When wet, microfiber cloths can sanitize and clean all surfaces — floors, counter tops, glass and tile, and wood surfaces. Best of all, they're reusable. This is an eco-friendly measure to take beyond a dollar saver.
Commit to getting rid of sponges.
Sponges are germ magnets, breeding grounds for bacteria. If you must use a sponge, disinfect yours every night by squeezing it out and putting it in the microwave for about a minute. When it's all matted, shredded, and pungent, make sure that you replace it.
Replace your shower liner.
When's the last time you replaced yours? If you can't remember, then you should just go ahead and replace it. Change it out twice a year if you can, it will promote a cleaner shower space.
Pour boiling water down your drains once a week.
Clockwork Cleaners is all about eco-friendliness, and a part of that is conserving water. If you cut back on showers and are conscious of your water usage otherwise, we figure it's okay for you to take a cup or two of boiling water and send them down your drain. It goes a long way of getting rid of stench and drain funk.
Mind your drawers.
We're talking about your dresser, but it works both ways. Just make sure you're freshening each of your drawers and circulating clothes, that way dust and moths won't gather. If you have something in a drawer that continuously makes it to the bottom and gets ignored, chances are it can go! If you have dirty clothes lying around, take it to us for our fluff and fold service!
Keep your nightstand clean.
Try to keep it simple. Keep a box of tissue, keep a lamp and a book or two, and nothing more. It goes a long way towards having a peaceful and orderly sleeping space. It will make you more relaxed, we promise.
If you have a desk area, keep it tidy.
If you do any sort of work at a desk or shop table, then keep it orderly. You'll find yourself being more efficient, working at a faster rate and still keeping a high quality. Again, it makes you feel good.
Make sure you bring your garments to Clockwork Cleaners.
Yep, we said it. Bring your clothes to us when you need them looking fresh and clean. We charge one low rate ($3.00 for most items — besides formals, leather, suede, and other specialty garments), and we never charge for silly add-ons. We also offer same-day service at no extra charge if you bring your clothes in before cutoff time at 10am. We look forward to making you look good. Bring your clothes to Clockwork Cleaners.