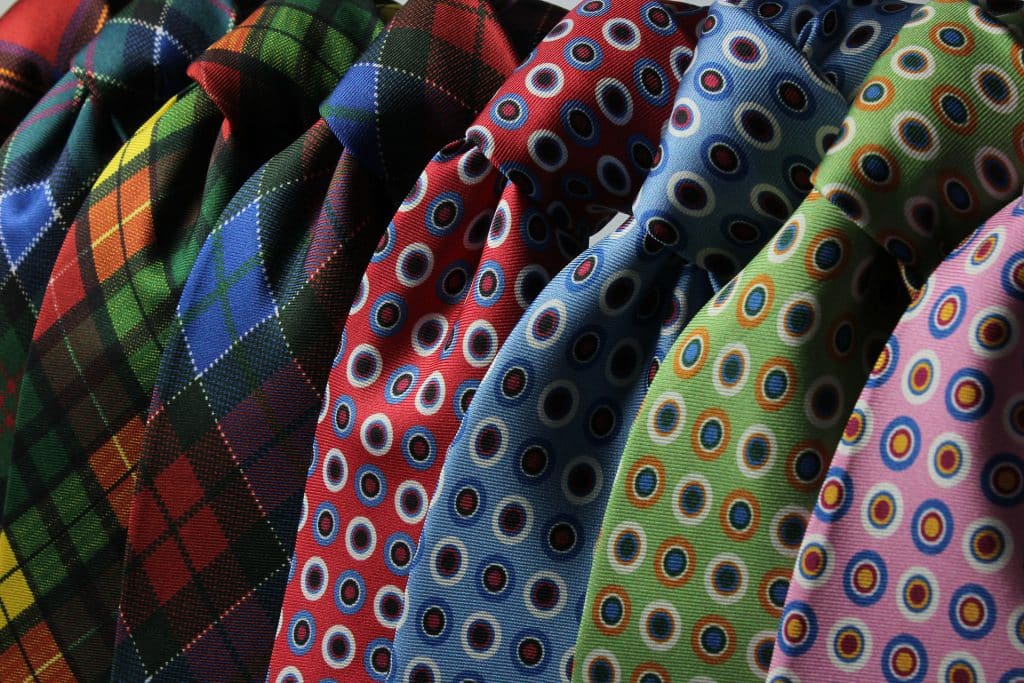 So you went out on that hot date, that suit and tie affair, but you managed to get that balsamic reduction all over that nice tie you just bought. What you need is an experienced tie cleaner like Clockwork Cleaners. We'll take your dirty laundry and turn it into a closet full of awesome. Same day service (Monday, Thursday & Saturday) for those who bring their dry cleaning in between 8 am to 10 am at no extra charge!
Tie Cleaning Services at an All-Inclusive Price
Clockwork Cleaners never charges you extra for ancillary services. Our all-inclusive price of $3.75 per item (with the exception of formals, leathers, suedes, and other specialty items) is the only price you pay. Clockwork Cleaners would like to be your number one choice tie cleaner in Orange County. Bring your ties, the ones you wear often and the ones you wear on special occasions — Clockwork Cleaners will give all of your garments the VIP dry cleaning treatment!
A good tie cleaner in Orange County isn't hard to find if you stop at Clockwork Cleaners first. We'll take care of your everyday garments and your Sunday's best. Every piece of clothing you bring gets our special attention and we never have to hike up our prices as a result. Our prices are so affordable that we might make you think twice before you step foot in a laundromat. $3.75 per item can go a long way. Get your entire business wardrobe cleaned without breaking into your savings.
Tie stains don't stand a chance at Clockwork Cleaners, your leading tie cleaner in Orange County. Our level of service is unmatched and our prices are unbeatable. Call us today if you have any additional questions, or stop on by with your garments and we'll have them looking amazing.