Clockwork Cleaners is in the business of making your garments pristine, but we also like to educate our customers about how to take good care of their clothes. It's important that you choose an experienced dry cleaning service in Orange County like Clockwork Cleaners, one who will treat your clothes like they're our very own. In addition to choosing Clockwork to dry clean your garments, there are other measures you can take to ensure the longevity of your favorite clothing items, whether you wear them nearly every single day or only break them out for special occasions.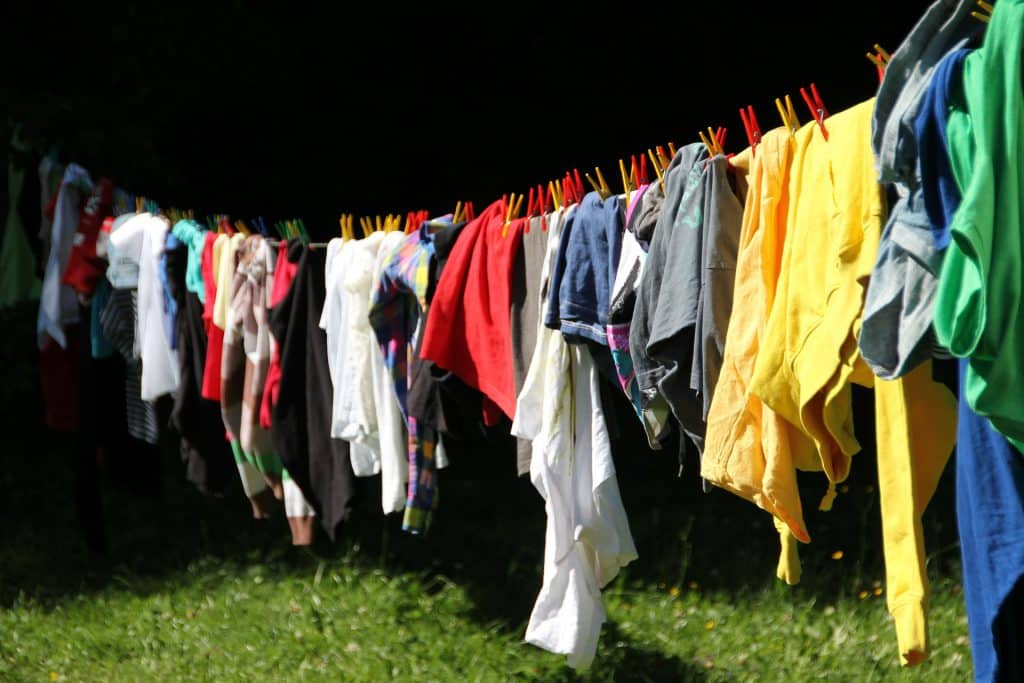 Spending a little extra to buy higher quality clothes can often mean the difference between enjoying an item for years, or being back at the clothing rack in a few months. Sometimes it's better to wait for items to come down in price, instead of buying items when they just come out, when they are highest in price. Choose classic types of clothing that never go out of style, that way it doesn't matter if you buy it out of season. Sometimes you can walk away with an amazing item at an amazing price. Keep your eyes out for those types of opportunities. Also, it doesn't matter if it's that leather jacket you just invested in or your favorite t-shirt, it will behoove you to take the following steps to ensure the long life of your wardrobe:
Don't overwash your clothes. We know it can be tempting to wash your clothes after every time you wear them, especially with the low, reasonable prices offered at Clockwork Cleaners. If you wear clothes lightly and put them through less stress, it's perfectly fine to wear clothes a few times before washing.
Try to air dry your clothes. Or at the very least, make sure you dry your clothes on lower heat settings. The sad reality is that every time you wash your clothes, it does damage to the existing structure. Dryers especially do damage to your garments simply because of the intensified heat. Air drying can help increase the lifespan of your clothes significantly, especially your denim!
Organize your laundry. Separate your laundry into piles, and make sure that you check your tags and care for your garments in the recommended fashion. Especially make sure that you adhere to the requirements of dry clean only items. Clockwork Cleaners can help you take care of these items and more.
Clean your seasonal clothes prior to storing them. Doesn't matter if it's your airy summer items or your heavy winter coats. Make sure you take a trip to Clockwork Cleaners before you store them away for months because bugs tend to gravitate towards dirt and fragrances, which will damage your clothes over time. Moths are prime examples of bugs that can damage your clothes, and they won't differentiate between the ones you wear everyday or only once in awhile.
Make your leather last. Leather is often going to be the most expensive material that garments can be made out of. If you just sprang for that awesome leather jacket, then it's important to care for them in the right way. Clockwork Cleaners generally has one low price for most items, but we do have to charge a slightly higher price for specialty items because of the specific requirements to properly care for them. Make sure you bring your leather clothing items to Clockwork Cleaners because we are still very confident that our prices will beat out our competitors.
We hope some of this was helpful. If you take great care of your clothes, they'll stand the test of time. Building your wardrobe can be a costly endeavor if you're constantly replacing damaged items, instead of building upon a strong, stylish foundation. If you have any additional questions about how to take care of your garments, contact Clockwork Cleaners, or ask us about it next time you bring your laundry to the number one dry cleaners in Orange County, CA.