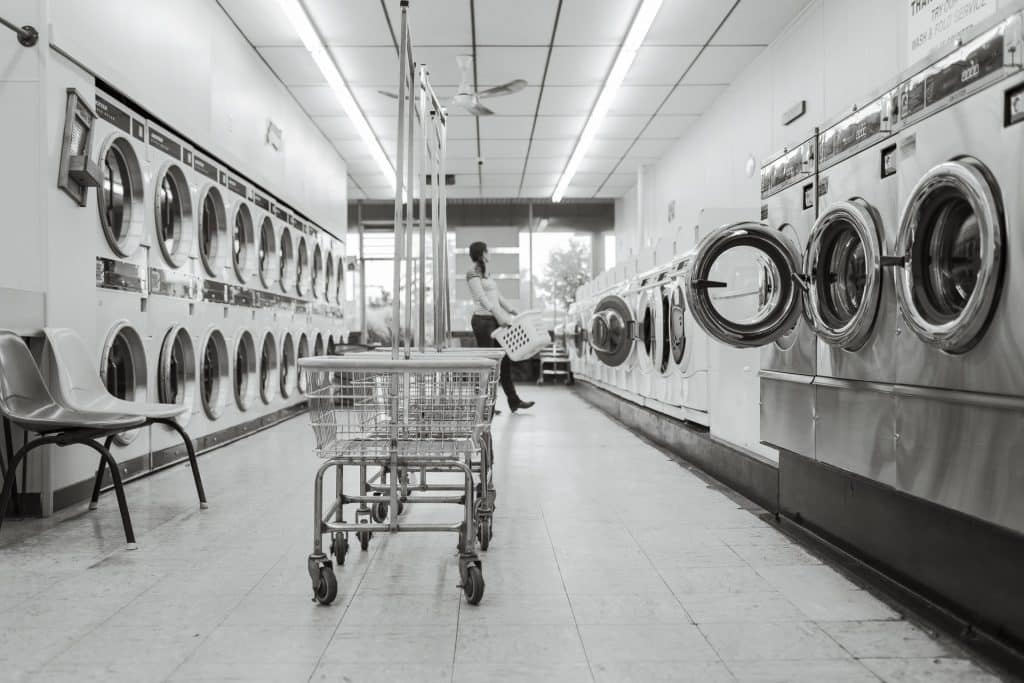 Your clothes are important, dang it! We know you spend a lot of money on those duds so you can strut your stuff on the town. You work hard, but so do your clothes. They go through a lot of wear and tear over time. Your shirts, pants, and all the other garments you wear have a finite lifespan.
Diminishing Returns
This means that every time you wash your clothes, it becomes a diminishing return scenario. That's why Clockwork Cleaners charges one flat, low rate for your dry cleaning. We take care of your garments and increase their lifespan. We use a gentle touch, friendly products, and our own expertise, treating your shirts, coats, slacks, dresses, and anything else you wear as if it were our own.
Benefits of Machine Drying
Clothes dryers sure are convenient, aren't they? Think of all the time you can save by not having to hang dry all your clothes and wait the countless hours it takes for everything to get dry. You also don't have to worry about keeping drying racks or washing lines in your living room or yard. A washer/dryer combo machine is the apartment aficionado's go-to situation, saving time and space.
Clothes dryers also make ironing much easier. Many clothes you won't even have to iron, if you hang them up in the closet right after the dry cycle is finished. Air drying your clothes leaves a considerable amount of wrinkles behind, while machine clothes dryers are designed to prevent creases in your clothes.
Rainy day, cloudy day, the weather forecast is meaningless to you if you own a clothes dryer, but it's something you need to consider if you're air-drying clothes outside.
Cons of Clothes Dryers
The upfront cost of clothes dryers can be considerable, which might make it a less viable or attractive option for some. Having one will also run you a little more month-to-month on your electric bill. You're also still likely going to have to use a top notch dry cleaning service for your finer garments, which will add to your wardrobe maintenance budget.
Clothes dryers also put a lot of wear and tear on your clothes, as mentioned above. With some models, you might see your clothes start to fade or degenerate. With some fabrics, you should never use a dryer. Make sure when you read the label that tumble dry is an option.
Machine dryers can be an investment. If you have one, use it for the clothes that are on the frontline of your arsenal. For the nicer things, bring them to us. Clockwork Cleaners charges one low rate per garment, with no hidden fees. We hope to see you out here!