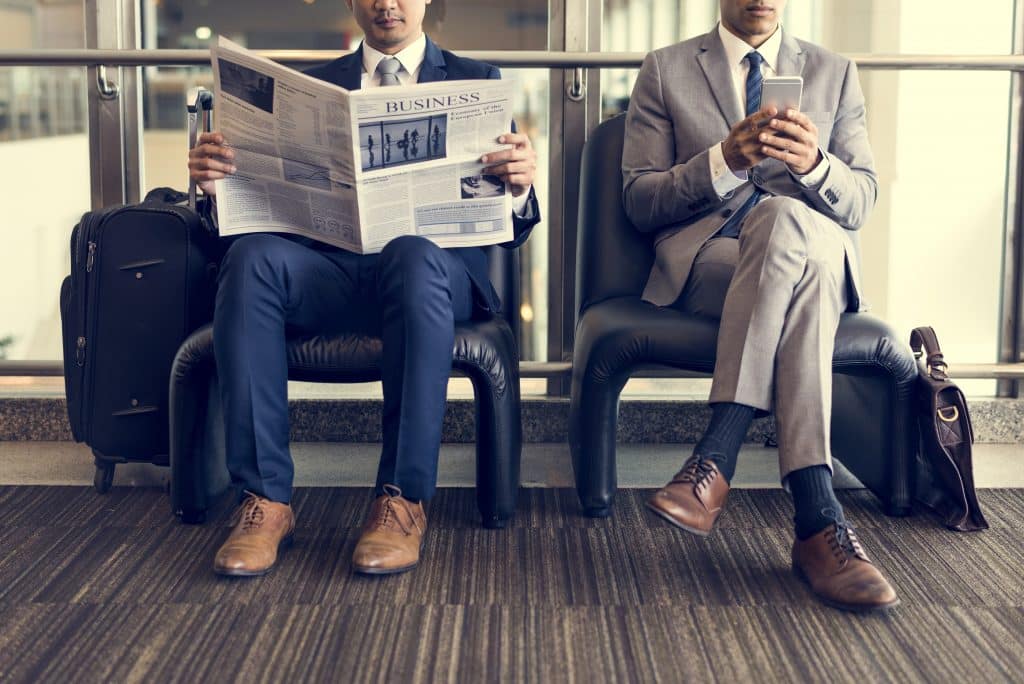 Have you ever gone to a wedding that had a dress code requirement you've never heard of? Maybe you know what a "black tie" event means, but you're not sure what a "white tie" event entails. Okay, maybe that one's pretty easy to figure out on your own. But maybe "smart casual" or "garden attire" and "beach formal" seem a little bit nuanced and complicated to you. That's why Clockwork Cleaners is here to set the record straight in one convenient blog, just like we charge one convenient low price for each item you bring in for our professional dry cleaning service.
Dress Codes in Different Area Codes
Dress codes are pretty much everywhere, including (but not necessarily limited to):
Work / Work Parties

Conferences

Weddings

Galas

Milestone Events

Birthday Parties

Cocktail Parties

Themed Parties
Did you just get an invitation to an event or party and you're feeling confused, anxious, dreading the occasion because you're not sure what the situation is? Here's a breakdown of what all those confusing dress code terms actually mean:
Casual: Also called "informal." Generally means anything goes, just about. Be tasteful, avoid worn-out clothing with holes, tears, and stains. Stay away from birthday suits as well.
Smart casual: Also called "dressy casual." Just think of this as "elevated casual." For men, that could mean a nice pair of trousers, or even your nicest pair of jeans, topped with a button-up short-sleeved, or long-sleeved shirt. For the ladies, it can mean the same thing. A nice knee-length skirt will work nicely. Avoid shorts, tattered jeans, and t-shirts for these sorts of events.
Business casual: This category varies by industry, age group, and location. Generally speaking, men should wear dress pants or khakis, with a collared shirt and a belt. Women should wear a skirt or dress (hem past the knee), or tailored dress pants paired with a smart button-down or blouse.
Garden attire or beach formal: Don't let the name fool you. Please don't show up with a gardening trowel or wearing board shorts or a bikini. You should still dress to impress. Make sure you keep it practical and consider your environment.  At "beach formal" events open-toed shoes are acceptable, same with sandals. For "garden attire," it's a good idea for the ladies to wear wedge heels or even flats so they don't sink in the grass or soft dirt. Depending on season, "garden attire" and beach formal often entail light-colored linen (whites, off-whites, beige, etc.).
Cocktail attire: Sometimes called "cocktail chic" as well. Fashion website TheTrendSpotter says that one should aim to "be balanced, offering a refined nod to the past but also portraying a contemporary sartorial story." Whatever that means. We do know that darker colors are generally used for these sorts of celebrations. Men wear dark suits (with or without tie), dress pants, dress shirts, but a nice pair of jeans and sport coat or jacket can suffice and in some cases distinguish you from the crowd. Women often wear knee-length skirts or dress pants, maybe a nice sweater or blouse. Others going for the classic look use the "trusty black cocktail dress" dress and we're not mad at it.
Semi-formal: This is where we start getting into slippery territory. Men generally wear darker colored business suits and tie. Some guys pull off a vest. Women might go with their black cocktail dress or maybe a long, dressy skirt with fancy top. Always wear dress shoes.
Formal (also called Black Tie Optional): Slightly less formal than a black tie affair. For women, that dress or pantsuit of a dark, neutral tone comes in handy at a formal. A cocktail-length dress can work, just as long as you don't get too flashy or colorful. For men, that tuxedo you wear once a year or rent on occasion won't be required. A dark suit and tie is the best way to go.
Black tie: Considered by many to be the second highest level of formal attire. Usually reserved for weddings or life milestones (like anniversaries). Men wear tuxedos with black bow ties, usually a cummerbund, cuff links, and a nice pair of leather dress shoes. Women wear long evening gowns or cocktail dresses in dark, neutral colors (brown or black). One variation on this is "creative black tie," which essentially means whimsy "black tie." You can combine tuxedos and flashier dresses with vibrant, colorful accessories, like footwear, patterned bow ties, loud gloves (for the ladies), etc.
White tie: Also called "ultra-formal." Considered the highest level of formal dress. Men wear a white bow tie (duh), and a black coat with tails, and usually a white pique vest over the fanciest white dress shirt they can find. Women wear long, formal evening gowns, accentuated by elegant gloves, worn while sipping cocktails and dancing. Make sure you take them off for dinner, ladies.
So did you learn a few things today? Consider yourself a master dresser for informal and formal celebrations and events. If you ever need any of your garments that fit into any of these categories professionally dry cleaned, contact Clockwork Cleaners today to learn about our eco-friendly practices, our reasonable flat rates, and our prompt, same day service.