Every Day Coupon
Any garment, dry cleaned and pressed for $2.75. Excludes formals. Not valid with any special offers, coupons, or reduced price offers.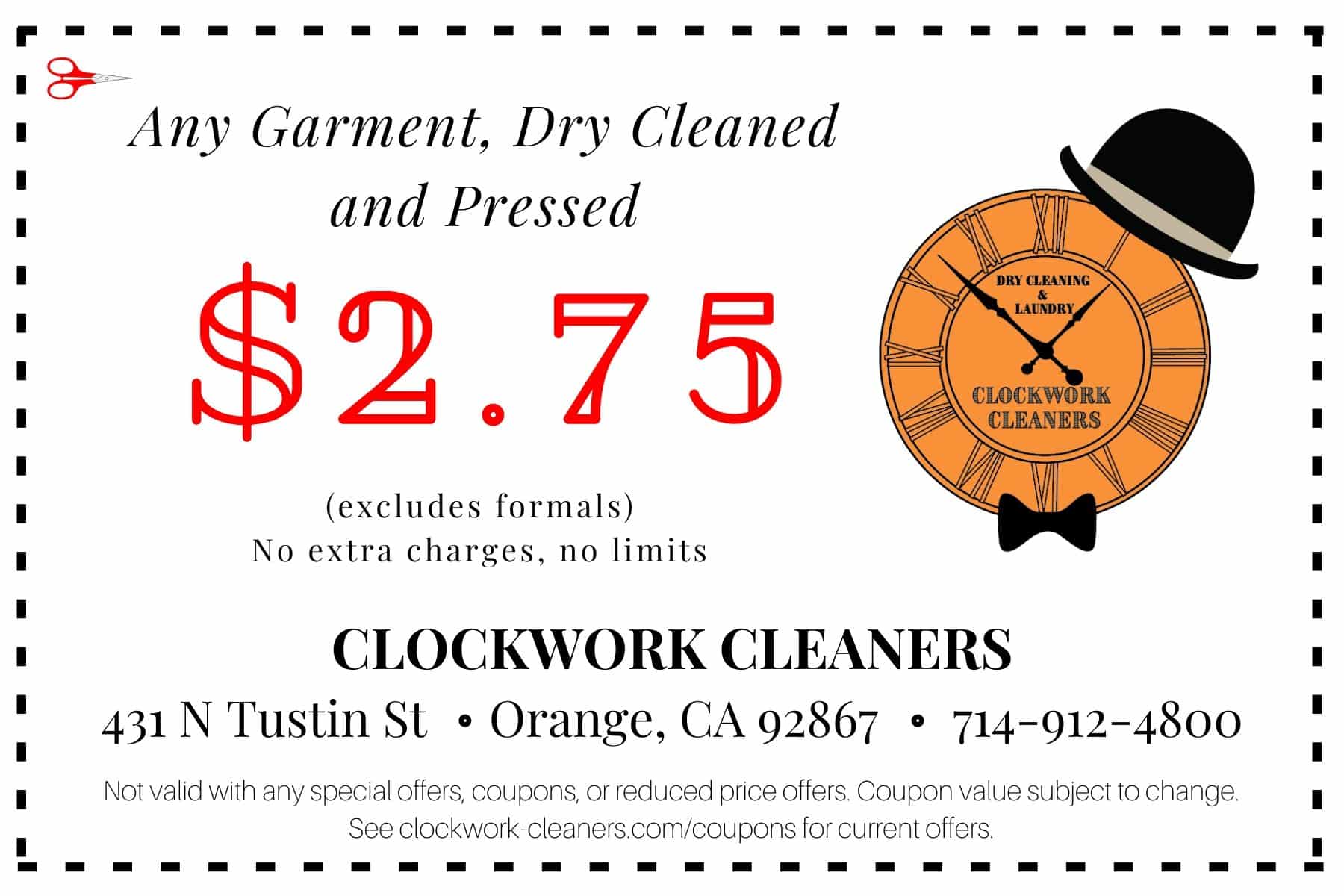 Yelp Check-in Deal
10% off every time you check-in!  Exclusions apply.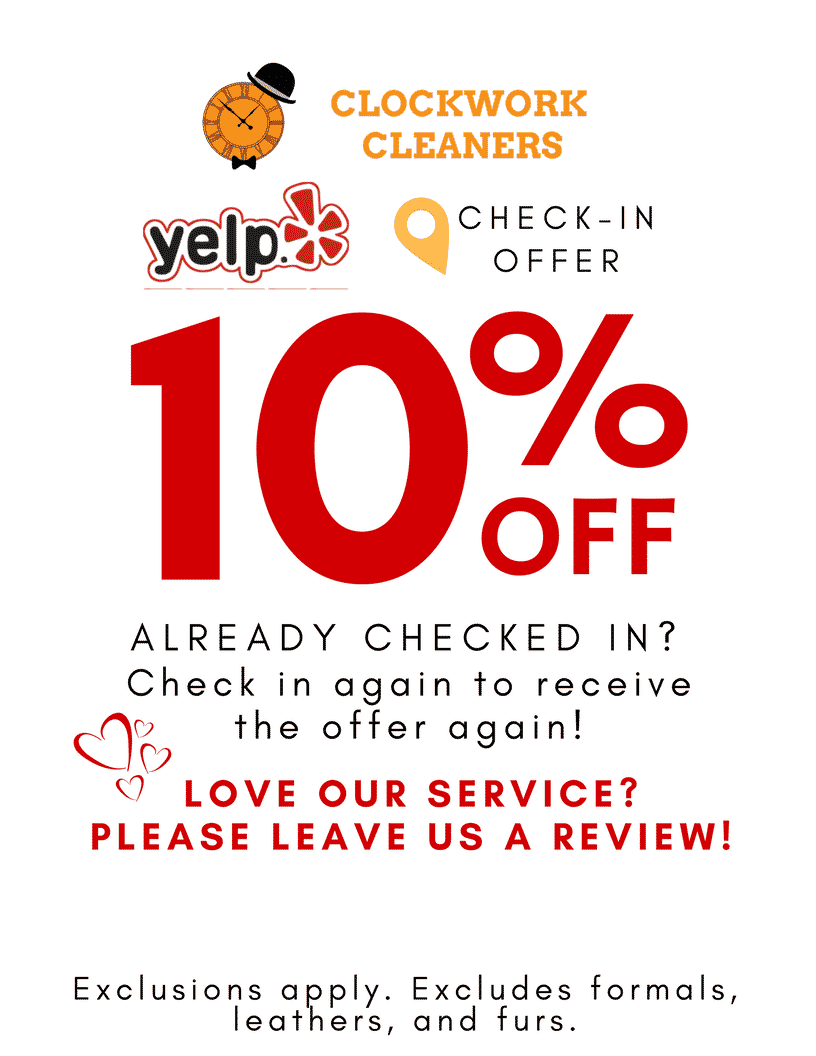 Labor Day Dry Cleaning Special
$2.75 per garment. Offer only valid on Monday, September 7th. Exclusions apply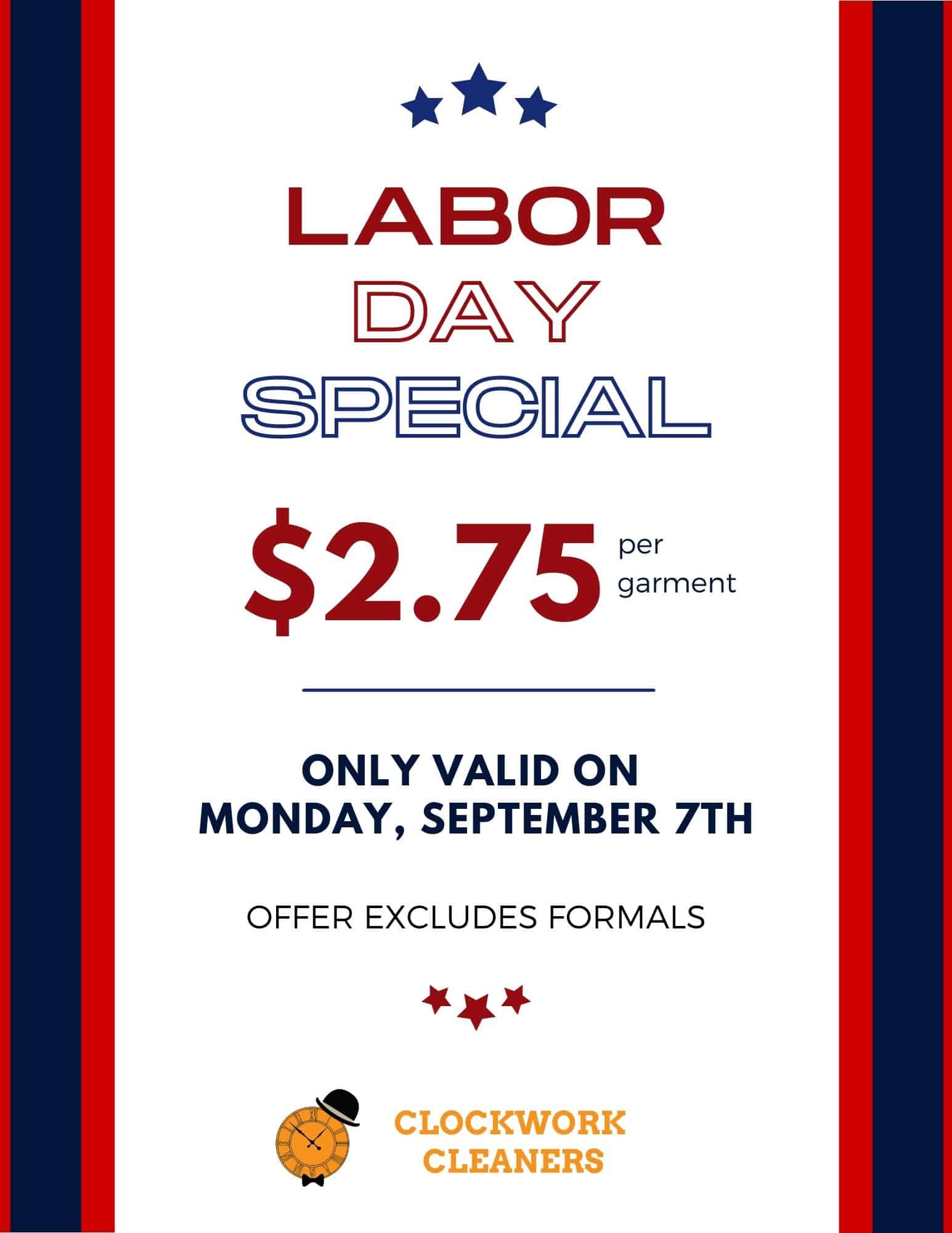 Sunday Special
$2.75 per garment (Ten garments minimum) Only valid on 5/3/20, 5/10/20, 5/17/20.
Spring Cleaning Coupon
Have any size bed spread, comforter, or blanket dry cleaned for $10.  Excludes down comforters, ($25),  coupon must be presented at time of order. Valid from 3/21/2020 – 4/21/2020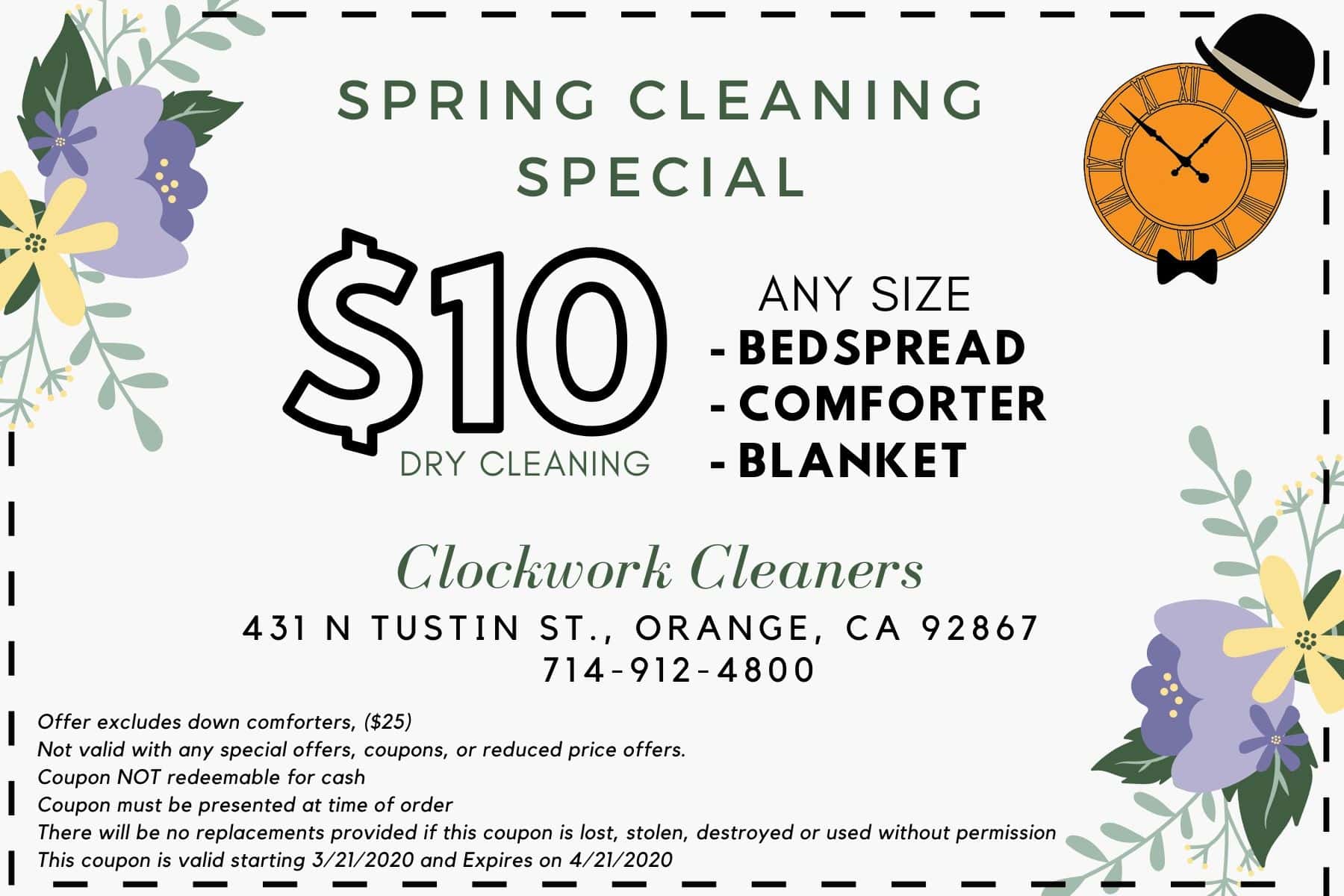 Fluff and Fold Special
$1.00 per pound Fluff & Fold special.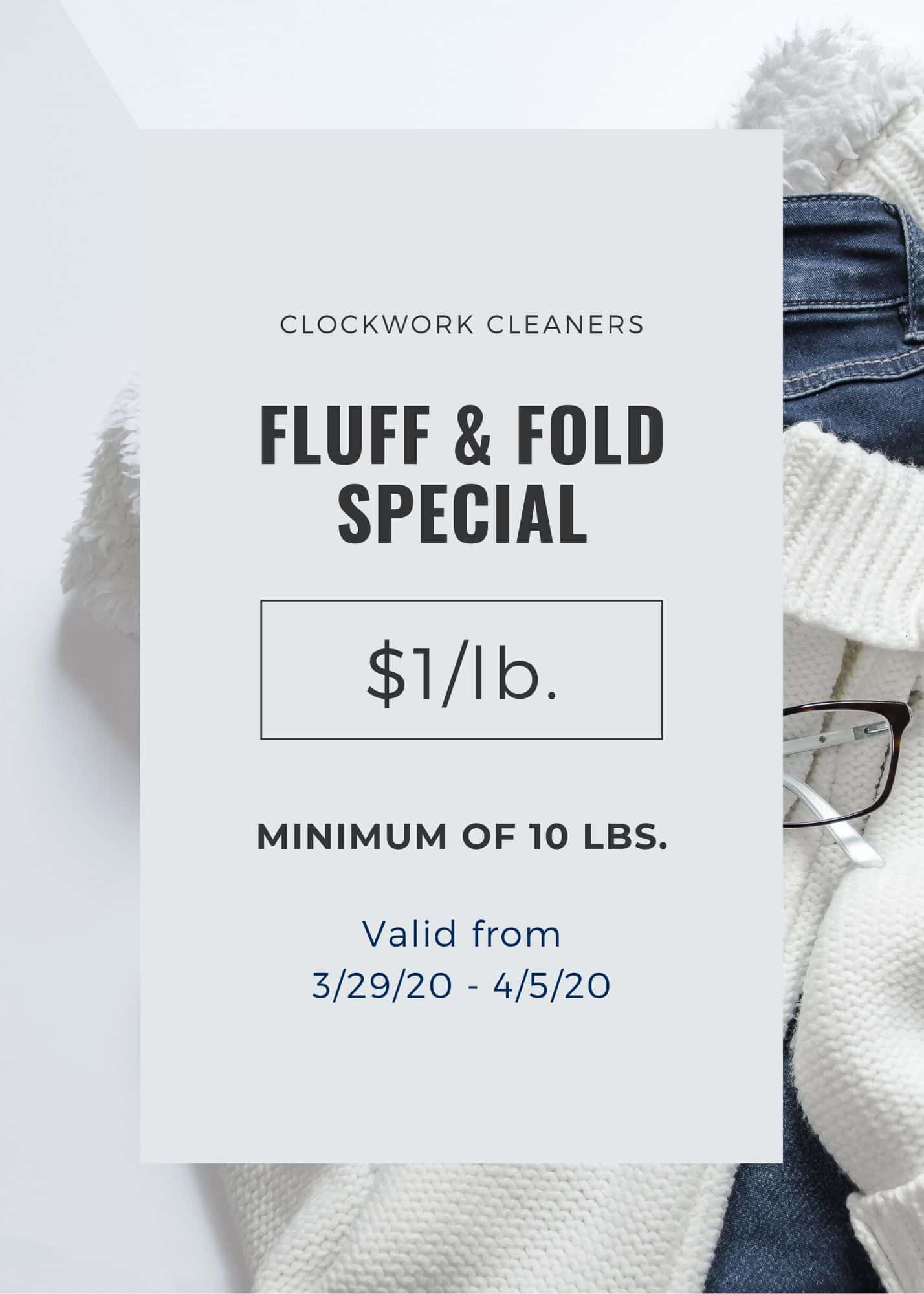 Veterans Day 2019
All veterans and active military members receive two (2) garments dry cleaned for FREE on 11/11/19. Must present valid ID. Excludes leathers, suede, and formals.